!— Google Tag Manager -> <!- End Google Tag Manager -> <!- Google Tag Manager (noscript) -> <!- End Google Tag Manager (noscript) —>
---
---
---
---
Need it today?
Same Day Delivery
ENDS IN:
| | | | | |
| --- | --- | --- | --- | --- |
| Hours | : | Minutes | : | Seconds |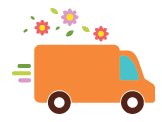 ---
Description
Seasonal Winter Bouquet in Houston


Elevate your holiday gatherings with our enchanting "Home For The Holidays" seasonal winter floral centerpiece, exclusively from Floral Concepts in Houston! This exquisite arrangement embodies the cozy charm of the winter season, making it the perfect focal point for your festive celebrations.

The "Home For The Holidays" centerpiece features a harmonious blend of seasonal blooms in rich, wintery hues. Elegant whites, deep reds, and lush greens come together to create a captivating arrangement that exudes warmth and sophistication. Each bloom is carefully selected to capture the essence of the holiday spirit, making this centerpiece a true reflection of the magic of the season.

At Floral Concepts, we understand the importance of creating memorable moments with your loved ones during the holidays. That's why we offer free same-day delivery, ensuring that your "Home For The Holidays" seasonal holiday bouquet in Houston arrives fresh and beautiful, ready to adorn your table with grace.

Whether you're hosting a festive dinner party or looking for a thoughtful gift, our seasonal winter bouquet in Houston is the ideal choice. Let the "Home For The Holidays" centerpiece add a touch of elegance and festive cheer to your home. Order now and let the beauty of our blooms transform your space into a winter wonderland, capturing the true essence of the holiday season.
---